We believe in teamwork together with our clients and among the team and staff of JFP TAX. We
deem the "two pairs of eyes principle" to be key to our quality.
Staff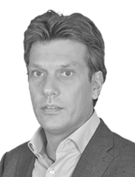 Jelle Folkeringa
Jelle Folkeringa (1970) studied tax law at the University of Gronin-
gen in the Netherlands. Jelle has more than 15 years' experience as a tax
consultant in the Netherlands and in Aruba, having lived in both countries
since 1997. He has previously been employed as a tax specialist related to
Aruban and Dutch tax affairs, for a Big Four accounting firm.
As of 2011, Jelle has been working as an independent tax lawyer in the
Netherlands and Aruba. His clients appreciate him for his involvement,
passion for his work, creativity and knowledge. Jelle would be more than
pleased to provide you with references of clients.
Supporting staff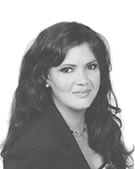 Nathalie Croes
Nathalie is secretary at JFP Tax.
Telephone nr: 00297 746 4004